My daughter has attended The Apple Tree since she was 9 months old and now she's almost three! The staff is great and very accommodating to mine and my child's needs. Than you!
I have been at The Apple Tree Learning Centers in Tucson since the day it opened. It is a fantastic new facility with the latest in toys and technologies. However, while that is important, the best part is the people. I have observed they are extremely particular about who they hire and how they perform. This has resulted in an absolutely superior staff that is like family to both me and my 2 boys! I can't say enough about the staff, both administration and teaching. Thank you to The Apple Tree Learning Centers for all your support over the years!
We really like our new center. Every time I pick Gracie up in the evening, she is happy and playing. She seems to really enjoy herself here.
I appreciate how accommodating everyone is at the center. Sometimes my son needs a little extra attention and guidance and the teachers do their best to meet his needs. Everyone is so patient and kind with him. It is a positive and happy place.
As a parent, I feel very comfortable leaving my daughter here because I feel that safety precautions are always in place. She is socializing so much better and is learning so much, all thanks to the wonderful teachers and staff. We are extremely happy with the services provided by The Apple Tree Learning Centers. The staff is very nice and caring. I am very glad I found The Apple Tree Learning Centers!
The reason I bring my children to The Apple Tree Learning Centers is because I know they enjoy being here. I do not have to worry about anything because I know that they are safe and in great hands.
My daughter has been with Apple Tree since opening here in Tucson. She has grown and matured a great deal in thanks to the great staff that has been here working with her and the other kids. I know from experience that the job they face is difficult and the patience and dedication that has been shown is evident in my daughters development. I have recommended Apple Tree to friends in need and have also kept her here even though the drive was inconvenient. I much rather drive out of my way to bring her somewhere she will be happy."
The Apple Tree Learning Centers teacher's are so attentive to all the kids in the classes. My daughter is currently in the 2 year old class and her teacher's have all been fabulous. Kids are always learning whether its music time with Mr. Ray, or art time, or playing outside on the playground. The teachers make sure kids are safe and at the same time give them "room" to experience things in their own ways. While the parking lot is a little cramped at times, there's plenty of room in the classes for the little one's to grow!
My daughter has been going to Apple Tree for over a year and a half, since she started we noticed that she is so excited to waking up early to get into class and be the teacher's helper, she brings home new songs, and an ambitions style of energy and I thank to her teachers their work and involvement in her development, not only academic but her social skills have improved, thanks to the support of her teachers my daughter is getting ready to an early enrollment in kinder garden, she already knows her colors, shapes, ABC's, and writing her name. To have the peace of have your daughter in an safe and clean environment, were you notice everybody is paying attention to her needs its priceless, where the owner Carmina Mariscal worries for bringing the best to the kids, from a great installations, her musical program, and making sure to have the best staff, and to make sure all the kids have healthy and home style meals. I recommend Apple tree to parents in need of a safe, friendly daycare/learning center.
Hi , I did business when apple tree for a period of 3 years let me tell you it's was the most outstanding decision that we had made , appletree and there staff came along very well with handling my son Xander I won't lie my son is not and angel 😇 but they manage to take care of him and give him knowledge about thing also they got him ready for kindergarten if you are thinking about a childcare programe gives these folks a try they are very nice staff and the owner she take care of problems in a heartbeat we had couple of incidents like any other Place will have no body is perfect but they went beyond of satisfying our needs know we have another little one that we are looking forward of taking him there THANK YOU APPLETREE MY SON REALLY MISSES GOING THERE, THERES NO DAY THAT ASK ME TO TAKE HIM THERE
My kids had a great time at Apple Tree Learning Center, they all develop social skills, recognition of sounds and letters. They were well prepare for kindergarten and preschool. I highly recommend this place. The people there were so nice and friendly!
David and Meredith R – Tucson, AZ
Our son has learned how to socialize and as a result also has many good friends. The Apple Tree Learning Centers is also a wonderful platform to teach routine at a young age.
We have been so happy with The Apple Tree Learning Centers. The kids are active all day and the teachers give them lots of individual attention. Our daughter loves her group and has a great sense of pride in going to her school every day!
Exelente personal mil y un millon de gracias por todo, mi hija las adora!! Excellent personnel, a thousand and a million "Thank Yous" for everything, my daughter loves you guys!!
Sincerely Rene & Ruth & Family
From the bottom of our hearts Rene and I are very grateful to have met such a great person as yourself. We could have never found a better day care than yours. You have taken time and effort out of your busy life to care over our son. You have taught him many things that has made him an even smarter child. You have opened your arms and your heart to our little boy and for that and all of the above we are forever grateful. May God bless you and your beautiful family and may you all have a very merry Christmas and Happy New Year.
I am very happy and pleased with the services that are being provided. I feel that we are finally getting what we have been looking for. My daughter is very happy and I have not seen her this way in other places. The teachers are very welcoming and the whole experience has been wonderful. the care I have been receiving for my child, the security, and the sense of calm I have when I leave her at The Apple Tree Learning Centers is so important for me as a parent. Knowing that my child is being well taken care of is indescribable; thank you for everything and I highly recommend this day care center!
I choose The Apple Tree Learning Centers because it was close to work and the price was reasonable around this area. The teachers are very friendly and i can see that my daughter is learning a lot. They just added cameras in each room and on the playground so i can feel that my daughter is safe. I like the fact that you cannot have access the room without a code, so there's another level of security. Around Christmas, they have a singing presentation with Mr. Ray, and that nice touch makes you feel like family.
Me and my wife love the Apple tree. They take great care of our kids and they love it there.
My wife and I placed our two boys in the care of Apple Tree Learning Center after a horrible experience with a different care center. At first we did not know what to expect, but to our surprise we have found a liking to this child care center. Our boys come home with smiles on their faces and bring home activities that they completed during the day. The Staff is very friendly and they have always been open to answer any question we may have. For me, Security, Consistency, and Reliability are very important and I do believe the Apple Tree Learning Center has these trait.
We love The Apple Tree Learning Centers! Our daughter has been attending it since 2015 and it has met our expectation from day one. The facilities are safe, clean, and well equipped. The staff, and particularly the owner, take the time to understand and accommodate your needs and/or concerns to make sure your child is receiving the best care possible. They are constantly looking for ways to improve their curriculum and the facility itself. Our daughter is not only learning academic material but also acquiring social skills and core values that have made a difference in her overall development.
My daughter has been here for 3+ years now and my son for 2+. The staff is consistent with my kids and provides a safe environment. Any concern I have taken to the director, has been acted on in a timely manner. My children love being here and have formed great relationships with their teachers. They've been great about helping potty train both of my kids. My daughter is engaged and comes home singing abc's and telling me about her bones in her body so I know she's learning. They serve healthy meals and keep the property very clean. I have visited many other daycares around town, this one is by far maintained the best of many, with reasonable pricing. I've changed locations with my job but continue to drive out of my way to bring my kids to a place they know and trust. I absolutely recommend Apple Tree Learning center.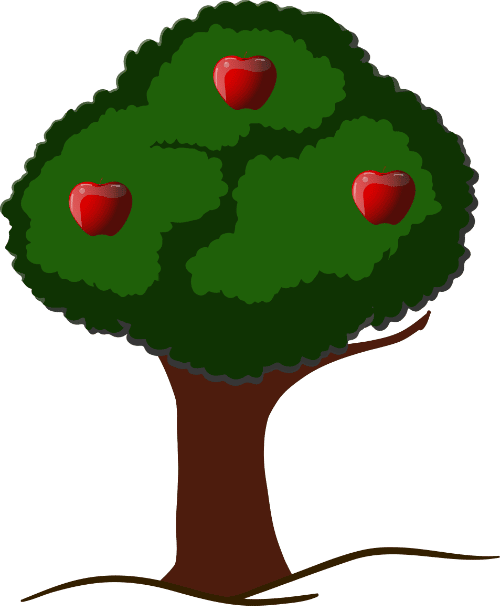 Since my daughter has been enrolled at The Apple Tree Learning Centers, her social skills have been improved, now she feels more confident to be surrounded by other children. Also as a parent I feel my daughter is in an environment friendly and secure. The nurturing way that the teachers are with her makes her want to go to school everyday and my daughter loves her teachers. She also is getting ready for kindergarten, she is 4 years old and thanks to the help of The Apple Tree Learning Centers teachers she is ready to apply for early kindergarten. Thank you very much from a satisfied mom.
Our son is doing very well at The Apple Tree Learning Centers. The staff is always friendly, warm, and responsive to the children and their families. Our son starts the day happy and ends the day the same way. Great Pre-School.
I love the fact that this learning center is like a school for all ages. My daughter is only 1 year old and is learning so much. She learns baby sign language, colors, and numbers. The staff is super friendly as well!
Thank you so much for taking good care of my daughter; this is something that money cannot buy. I feel calm and secure in leaving my daughter at The Apple Tree Learning Centers. A soon as I walk through the door, I can feel the love and care that the staff give to the children. What I love the most is how nice the staff are. Everyone is always has this huge smile and their uniform is always presentable. Another thing I like is the number of windows, it makes it easier for parents and other staff to take a look and make sure everything is okay with the children. The location of the center is perfect. The center is close to downtown, and close to the University of Arizona, which makes it more convenient for me being a parent and student. I appreciate the fact that you go the extra mile for my daughter, and I would gladly recommend other parents to The Apple Tree Learning Centers.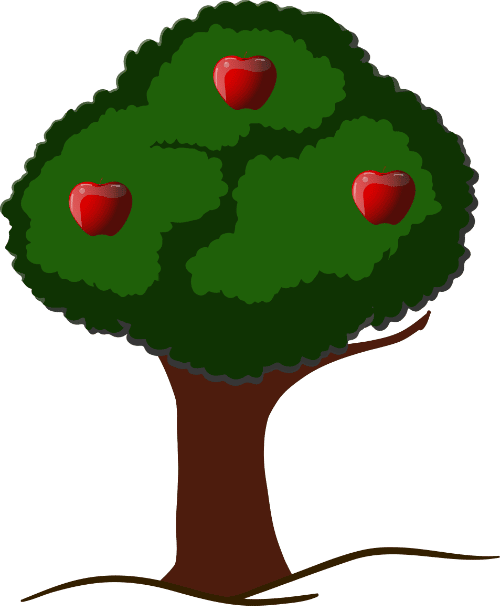 I researched and toured many preschools in the Tucson area in search for the right school. After having a bump in the preschool road, I was recommended The Apple Tree Learning Center. The Apple Tree has allowed my child to grow not only from an education point but also from a natural, curiosity aspect that makes up our children. I have been very pleased with the teachers and staff. They provide a nurturing and safe environment where the children feel comfortable and the parents do as well. The Apple Tree Learning Centers allowed me to regain that confidence and trust I had briefly lost in my quest for a school that would enable my child to flourish.
Recently went in for a tour and my son was so excited and happy! The environment was well organized and clean. I feel more than comfortable taking my son here. Rosalie and all the other staff were very respectful and professional!
My two daughters (ages 3 and 4) spent a year at Apple Tree before entering pre-kindergarten, and I have nothing but positive things to say about our time there. The teachers were wonderful about giving them individual attention and care, and they have a genuine interest in making sure the children are happy and healthy. We miss them and are so grateful to everyone there for taking such good care of our girls!
Alright so coming from a parent that had issues at several different day cares in town, this one worked for everything we needed it to be. We had my son at another learning center. I won't name said learning center, but we had major issues with the owner. So after his teacher, director, and another teacher moved over to this new place, we moved our child along with them. We never had an issue after that. His pre-K teacher Mrs. Lydia was working with him since he was 3 and he loved her. We are so glad that he ended up going back with her. She genuinely cares about her kids! They always did activities, and projects, and sang songs, went on summer field trips, etc.. I see the reviews that are in regard to the owner showing negative reviews. I personally have never interacted with the owner other than a "hi" or "bye", so I can't make statements on her. But everything else was great!
So far so good , my daughters first week and she loves it, Coming from a daycare she spent virtually her whole life at (4 yrs) & she loves it here. I saw an earlier comment about the owner which shocked me because my few dealings with her the desk/office manager have been amazing. This place is clean & organized and fairly priced for similar ones in the area so with the cost for the area & size being similar, the good feeling I got from the environment and the employees is what made my decision easy. My daughter comes home happy & excited to go back which makes me feel good about my decision. If that ever changes I will revise my review but after reading the other one I really felt the need to share my experience so far so that hopefully no one looking would count this one out based off the other review.